Welcome to our crochet store
Back in stock, this wonderful pack of !6 balls of Stylecraft Special DK yarn, with downloadable 20 page pattern and tutorial (printed version also available) Pack will make 2 single size blankets.
1 Skein, 2 Skein, 3 Skein Shawl Hard Back Book, A wonderful selection of fun and funky shawls to Crochet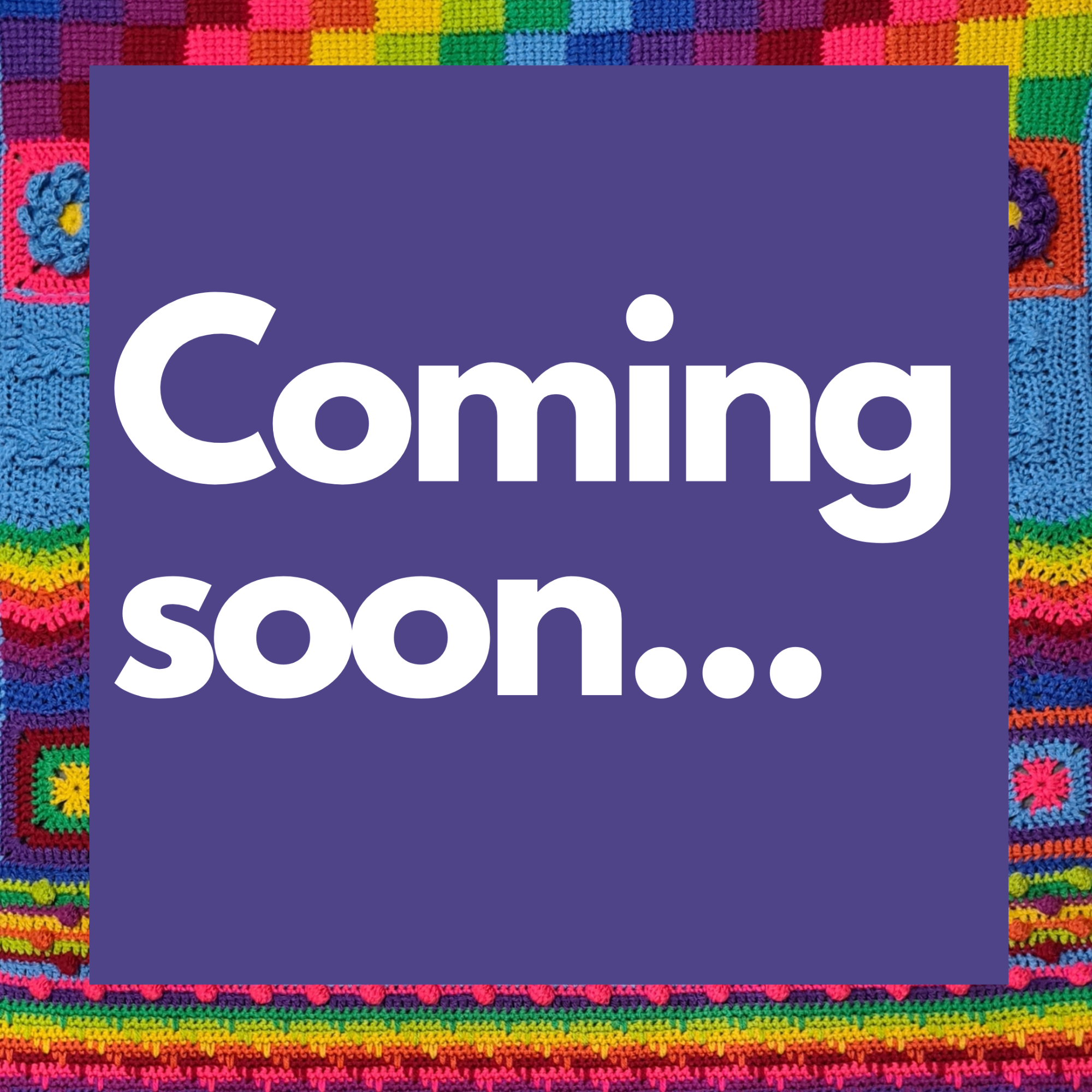 Do you want to be able to do more with your crochet, this is the kit for you, 10 part blanket with different techniqes to learn. Kit available soon.
Back in Stock - All yarn packs
Excited to say we have limited stock of all our Yarn Packs for Blankets back now!
Choose from Rainbow Granny, Jewel Corner to Corner, Candy Corner to Corner or Vintage Ripple.
Each pack comes with the Yarn and Digital download code included. If you prefer a Printed pattern choose that option when you pick a pack.
Like Corner to Corner (C2C) but like Vintage colours - let me know when you order and I will change the pattern for you.
The Rainbow Granny has enough yarn to create 2 blankets with 16 colours, using a join as you go method, explained in a detailed tutorial.
Jewel C2C is a rectangle in 9 colours and Candy C2C is a square with 7 colours and an original joining method.
Vintage is a mini ripple in 10 colours, Ideal for a beginner, or a stitch night!
I designed these patterns as I am passionate about sharing my love of crochet with others, and love teaching people to crochet. When recommending projects for them to start with, I thought it was about time that I designed some myself!
I absolutely loved learning how to crochet with Diana. Her classes were so relaxed and informal but I learnt so much and have the crochet bug now! I have recommended her to family and friends already, and almost finished my son's new blanket, who was born in between classes with Diana! Thank you Diana for letting me turn up with my newborn in tow to finish off the course. looking forward to some Christmas crochet makes now.
A fantastic course that is very easy to follow, I am only sad it is my last week but I will be back for the next instalment . Thank you Diana for such an enjoyable five weeks
Loved the beginners course, really easy to follow - i surprised myself
Hi, My name is Diana, I am a Primary teacher turned crochet addict
I opened my shop – The Crochet Chain in 2010, it was open for 4 years, and during that time I honed my crochet skills, teaching crochet (and a bit of knitting) to many, many people. I started designing, and found that I like to make patterns that are easy to follow, and that use a minimum of sewing up!
I have designed for Women's Weekly, DMC, King Cole and Lets Knit! This experience has helped me to hone my designing skills, but I now prefer to sell my patterns directly to my lovely customers!
I sell my designs and kits online on my own website, on Ravelry, and at Shows. I run courses at Crates of Wool in Ware, and Missenden Abbey in Buckinghamshire, workshops at Shows with my favourite being Ally Pally.
When not designing or podcasting, I can be found at many of the wool shows around the country, either exhibiting or visiting!
Along with my friend Kate, I run the Waltham Abbey Wool Show