Welcome to our crochet store
Hi, I am Diana, I am a passionate crochet designer and maker and the person behind The Crochet Chain. I design, make, write and print all the original patterns here. I jointly organise Waltham Abbey Wool Show, and WoollyAway and run my business from my (rather crowded) front room!
Established in 2010 with a love of yarn, colour, and a sprinkling of quirkiness, I have created original crochet patterns and kits from shawls to toys, cardigans to blankets, all designed to be easy to follow, and that use a minimum of sewing up!
I sell my designs and kits online on my own website, on Ravelry, and at Shows. I teach Crochet at Crates of Wool in Ware, from Learn to Crochet to all the different techniques including Tunisian, Broomstic and Freeform. I also do my own workshops at different Shows with my favourite being the Knitting and Stitching show at Ally Pally.
I love to design patterns and courses to help you from your first steps to being a confident crocheter, with simple but ingenious designs that take you further on your crochet journey!
Would you like to know more? contact me [email protected]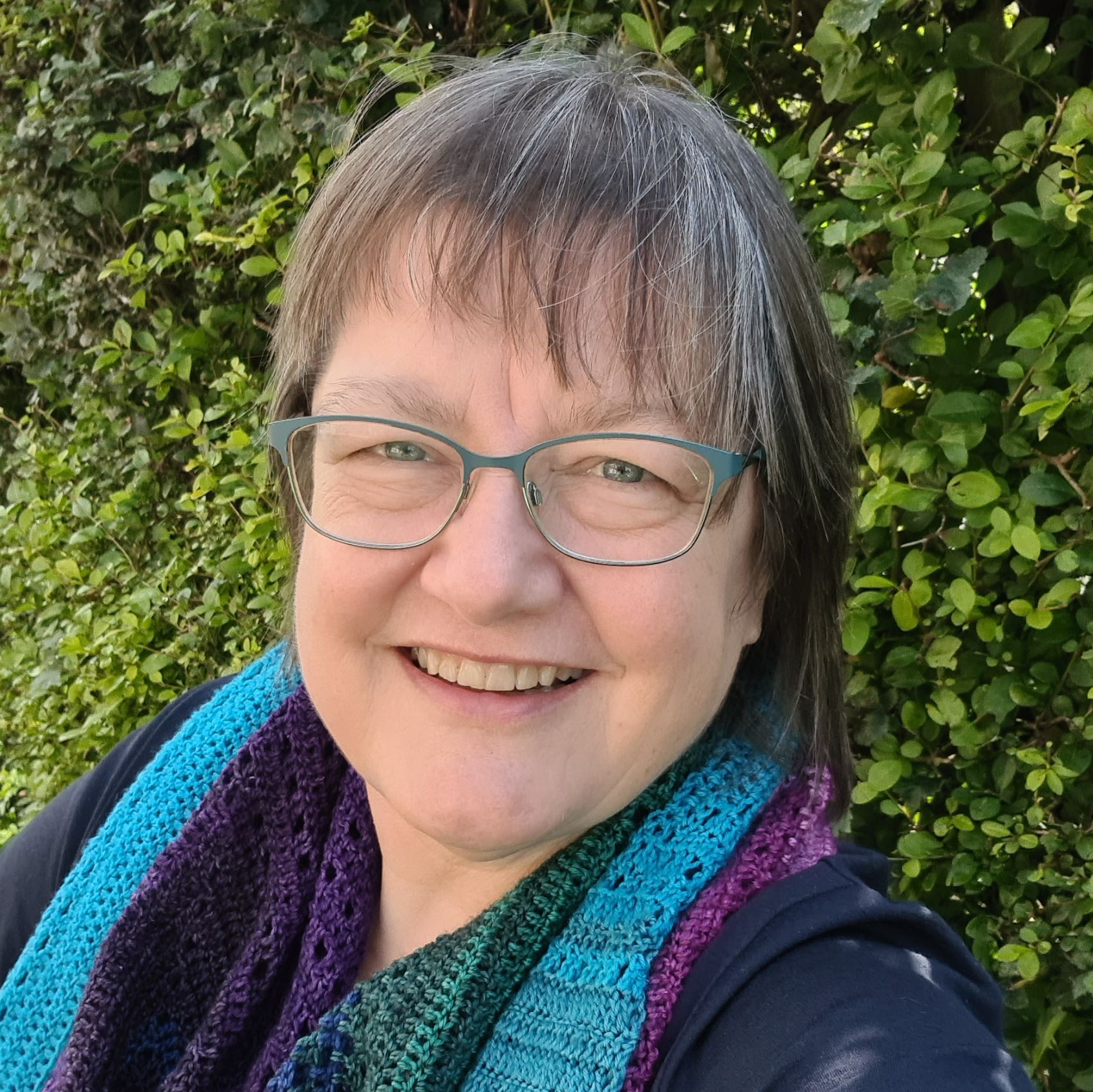 Whoop! Whoop! Back in Stock!!
Fabulous news! All my blanket yarn packs are back in stock! Thank you Stylecraft!
Harking back to my own childhood, I loved Play School, and I remember having a rag doll, with her red and white striped legs made from fabric. I used to take her everywhere! when I was designing this doll, I wanted a similar feel - so long legs, a flat(ish) body, and lots of ways to customise so that it can reflect the recipient.
My original doll has boots, socks with a frill, bloomers, and a t-shirt with frills at the edges, and straight hair, the second doll I made, has socks with a frill, bloomers, and a t-shirt with mid length curly hair. The third has rainbow tights, and a plain t-shirt, with no frills and straight long hair. The fourth one just has pants on, and also has curly hair with different lengths - or will have when I have finished!
You can purchase the printed pattern, or dowload from here, or you can purchase the pattern on Ravelry, where you can download the 6 parts or the single pattern! The introduction page has information about the pattern, including approximate yarn requirements, and a Paper doll to colour and cut out! Other pages have each of the parts with the relevant tutorial. Further clothing designs will be available later to purchase separately.
Order the printed pattern for £9 or the download until the 5th June for £5 after which the prices will be £10.50 and £8 respectively.
Product Spotlight - Next steps in Crochet: Masterclass blanket
Excited to launch the book of the class! I now have the printed, spiral bound Masterclass book. Also linked to workshops in association with Crates of Wool
If you have started on your crochet journey, and patterns bemuse you, or if you are happy with the basics, but want to know more. Then this is the course for you! Diana will be guiding you through the techniques and tips that she has picked up in a decade of crocheting that will make your crochet projects easier, quicker, and more enjoyable.
The patterns and worksheets provided can make a great sampler blanket and can be used in combination or on their own. Throughout the masterclass, you will also learn how to read a crochet pattern, starting with common words, though colour coding and finally as commercial patterns are written.
Excellent service
Excellent service. I received my order the following day. The colours in the vintage yarn pack are beautiful and Diana was very friendly and helpful when I contacted her with a quick query.
Diana you are a legend with your teaching of Crochet. My mother congratulates you on being able to teach my the basics of the skill. She cannot believe how clever you are as I have done well picking up a your hints tips and knowledge. Your classes are amazing
from Jackie via Trust Pilot
I absolutely loved learning how to crochet with Diana. Her classes were so relaxed and informal but I learnt so much and have the crochet bug now! I have recommended her to family and friends already, and almost finished my son's new blanket, who was born in between classes with Diana! Thank you Diana for letting me turn up with my newborn in tow to finish off the course. looking forward to some Christmas crochet makes now.
A fantastic course that is very easy to follow, I am only sad it is my last week but I will be back for the next instalment . Thank you Diana for such an enjoyable five weeks