Crochet Christmas Baubles Workshop - at Crates of Wool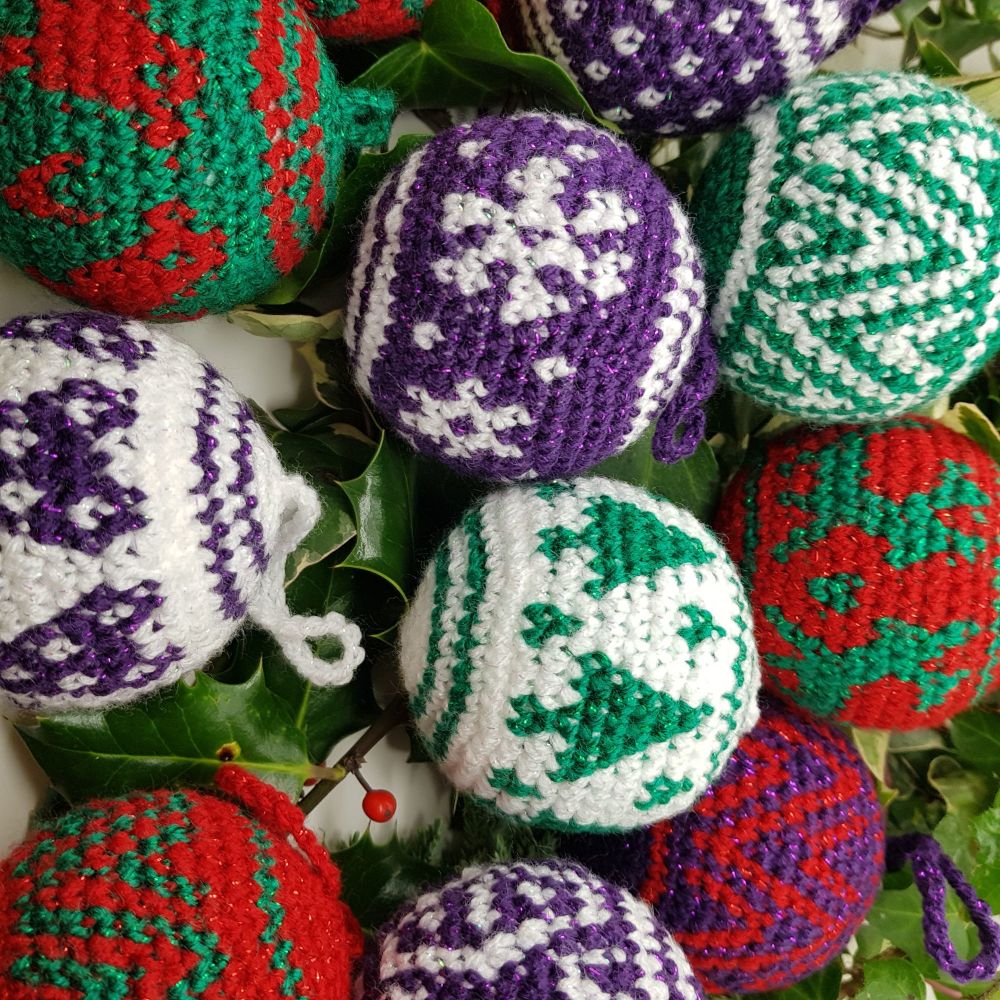 Learn to make beautiful Christmas Baubles in tapestry crochet.
This workshop is suitable for people who can already crochet - you just need to know how to make chains and double crochet (dc) stitches.
Cost includes tuition and yarn (bring your own hook - a bit smaller than you usually use for DK yarn e.g 3.5mm) and runs from 1:30 to 4:30pm.
Held at Crates of Wool in Ware - click here to book