WoollyAway Retreat 2022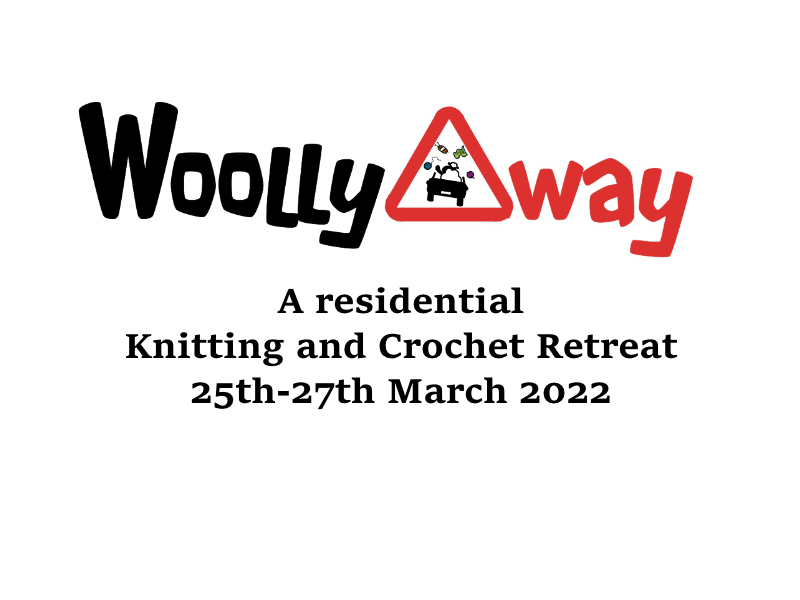 Join us on 26th and 27th March 2022 for a weekend of woolly fun: 2 days of crafting and relaxation in beautiful surroundings. With workshops being led by Natalie Warner (natalieinstitches.com), Andrew Kite (yarnwhisperer.co.uk), Diana Bensted (The Crochet Chain) and Deb Cunningham (Crates of Wool).
Schedule:
Meet after Breakfast on Saturday 26th March
Saturday morning - workshops with Natalie Warner or Diana Bensted
Saturday afternoon - Crafternoon - practice the techniques learned in the morning or have a try at some new skills. We'll have knitting, crochet, spindles (for hand-spinning), a rigid heddle weaving loom and more.
Saturday evening - dinner
Sunday morning - workshops with Andrew Kite or Deb Cunningham
Sunday afternoon - show and tell / problem-solving session: work on the projects inspired by the workshops, or work with the hosts to help with techniques learned in the workshops or for advice on other areas of your crafting
Our mini market-place will be open both days
This schedule is subject to minor changes as we finalise details.